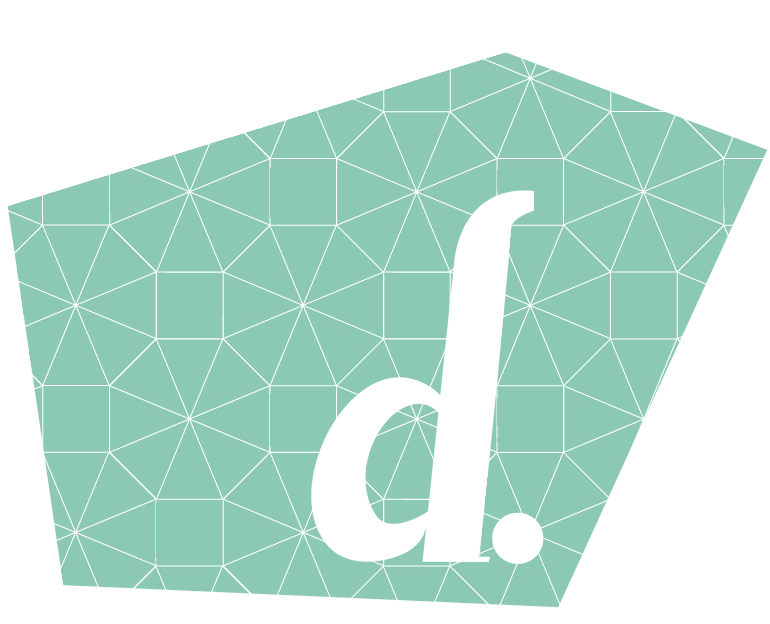 Expectations
A little piece of type I conjured up during the lead up to the influx of uni projects coming up. I have always believed in this. I'll listen to criticism and I'll always consider feedback, but in the end my work is my work. My style is
my
style. If I want to call it my own, I will make it my own.
Labels: featuringthechevronwall, inspiration, instagram, motivation, quote, typography
Written on Tuesday, April 15, 2014 at 2:21 PM by Doschhh





Do the Logomotion
As the fifth week of semester rolls in, I'm starting to feel the pressure of a third year design student. The level of expectations from our tutors is now a lot higher and the workload keeps on piling up. Despite all this - I think it is a tad too early to be complaining. I've told myself that it is time to become more on top of things and to dedicate less time to window online shopping during lectures (probably won't).
Read more »
Labels: branding, cofa, design, graphic design, identity, logo, uni, uni work
Written on Friday, April 4, 2014 at 7:38 PM by Doschhh





twenty one.
Written on Sunday, March 30, 2014 at 11:07 PM by Doschhh





Hoot Hoot
So yes, its been almost nine months from my last post - and in those nine months have been a whirlwind of adjusting to a new job, attending concerts and events, spending time with friends and family, changing my hair colour 4 times and going through uni project after uni project. So you'd think I would have had loads to blog about but I think all I had was writer's block. I'm not really a person of well thought-out words. But I've decided to stop being afraid because honestly - who reads this thing anyway?
Anyway, to anyone who is - here's a quick one! Anyone who knows me knows about my huge addiction - Black Milk. Today I received a shiny little package containing a pretty little thing called the
Midnight Owls Skater Dress
. And I fell in love. What's amazing about this dress is also the story behind the artwork. But you can read about it
here
:)
I was feeling a bit under the weather today to be in front of the camera so I played stylist and dressed up my baby sister (whose modelesque figure I envy a lot) and here's the result!
Read more »
Labels: Black Milk, Deandri, fashion, outfit, sister
Written on Wednesday, October 30, 2013 at 8:09 PM by Doschhh





Season's Greetings
A very belated post! (This is becoming a bad habit) Been so hung up with all the festivities and work, I didn't have the chance to post this yet. 
Merry Belated Christmas and new year to everyone, anyone who reads this blog. Hoping you guys all had a very festive and safe holiday and that the wet weather didn't dampen your Christmas!
This year I spent Christmas with my extended family as usual, celebrating at my grandma's house. One thing I love about spending Christmas there (besides the feast and having fun with my little cousins) is the house itself. Her garden is constantly flourished with so many vegetables, fruits and flowers and her white gate has been the perfect backdrop for many beautiful photos (including one of my auntie's wedding photos!)



Read more »
Labels: atesomuch, christmas, fashion, luckyiworealoosefittingdress, outfit
Written on Tuesday, January 8, 2013 at 7:52 PM by Doschhh





Taupes of Thirty Degrees Celcius
Forgive the pun.
If you get it.
Read more »
Labels: fashion, itwassohotnojoke, jeffrey campbell, outfit
Written on Friday, December 28, 2012 at 3:50 AM by Doschhh





Fieldtrip Sydney 2012
While holing up in my house watching
The Walking Dead
and keeping fit by dancing Beyonce's
Move Your Body
in front of the TV became my daily routine, I was delighted to receive a message from one of my uni friends saying that she won tickets to
Fieldtrip
. This was the first time Fieldtrip came to Sydney and its basically a conference of design geniuses, except not really like a conference. To put it plainly, for me it was like a whole day of amazing Guest Lectures that (as the online magazine "Two Thousand" would say) has "
less talking, more doing
."
Seeing as the night before I had hardly any sleep (probably because of my stubborn desire to watch all 8 episodes of the third season of the Walking Dead in one night), I became really tired through the day and may have drifted off a bit. To be honest, some were really interesting and mind boggling and others reminded me of the not-so-interesting demonstrations by my year nine science teacher. I had immediately regretted not bringing along a camera to document the day, so there will be some tragic iPhone taken photos here and there. They really don't do the works justice.
Read more »
Labels: Anthony Calvert, Benja Harney, conference, design, Event, fieldtrip sydney, Flutter, Forge and Morrow, gemma o'brien, Jacky Winter group, Maricar/Maricor, Nigel Buchanan
Written on Wednesday, December 12, 2012 at 7:37 PM by Doschhh





Red All Over
So its been so long since I did a post, and I was planning to do just a wishlist type of one, but haven't gotten around to it yet. I also will (really soon!) make a post about my last few uni projects - I finished uni like a month ago though. It's clear that I've spent my first month of freedom as anyone would - doing nothing. Well, only if you define nothing as playing Harry Potter Lego on Wii until 2AM every morning, then yeah.
Read more »
Labels: fashion, mightthriftfortherestofmylifebecauseimsobrokenow, outfit, thrift
Written on Tuesday, November 13, 2012 at 12:35 AM by Doschhh





Breaking Free
Wow, so I haven't blogged for over a month. I have an excuse though!. In the last month I had 2 projects due - one with so many parts that it felt like 4 assignments. Glad that one's over, but now I have a similarly tedious project due this Friday. So I really shouldn't be here .. blogging .. A break feels deserved though, so here I am.
Read more »
Labels: cofa, design, fashion, uni, uni work, whatamidoingishouldbedoingwork
Written on Thursday, October 11, 2012 at 12:50 AM by Doschhh





Past design projects
I am currently trudging through my second semester as a design student at COFA - the College of Fine Arts of UNSW. Taking on this course was one of the best decisions of my life.
After experiencing somewhat bittersweet year of studying Maths at UTS, I began to realise that I wasn't heading down the path I really wanted to go. Taking my chances, I reapplied for new uni courses with one in particular that I really wanted - UTS' Bachelor of Design in Visual Communication. I had even received the chance for an interview - meaning I was short-listed, but I didn't end up getting the offer. However, I think a different life plan was set out for me - I got the offer from COFA and I haven't looked back ever since. I never felt disappointed in failing to get into the visual communication course because now that I'm at COFA, I've come to realise that this was the course perfect for me.
I guess the best perk you can get from studying design at COFA is the opportunity of experiencing different disciplines of design - not being restricted to one type of design. Personally for me, I have always seen myself as a more graphics person but through the many projects I've done so far, I can't wait to do more and challenge myself.
So, enough rambling! Here's some of my past works done in semester one and early second semester. Some I'm proud of, some I'm not. I'm still improving and learning. Hopefully next year I'll have much more amazing works to show.
Click here to ..
Read more »
Labels: cofa, design, projects, uni, wowthisisaverylongpost
Written on Wednesday, September 5, 2012 at 11:32 PM by Doschhh





← OLDER
||