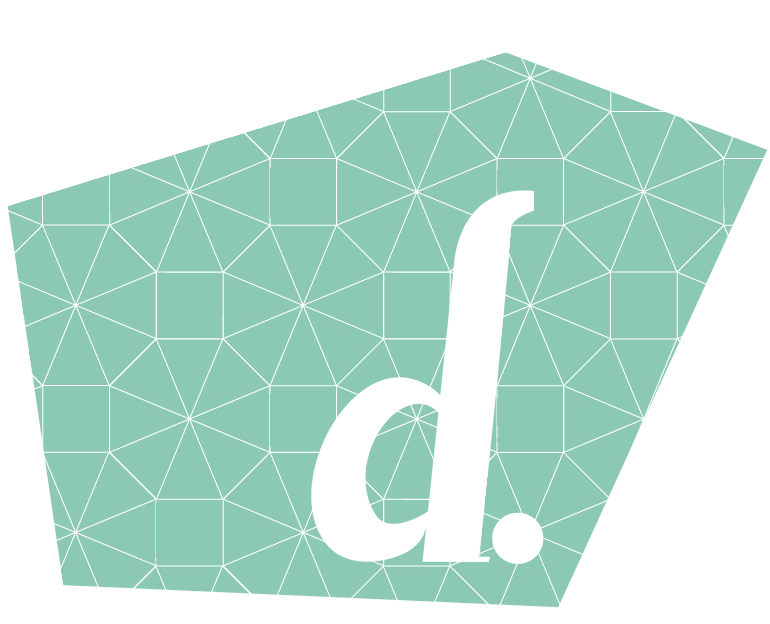 Hoot Hoot
So yes, its been almost nine months from my last post - and in those nine months have been a whirlwind of adjusting to a new job, attending concerts and events, spending time with friends and family, changing my hair colour 4 times and going through uni project after uni project. So you'd think I would have had loads to blog about but I think all I had was writer's block. I'm not really a person of well thought-out words. But I've decided to stop being afraid because honestly - who reads this thing anyway?
Anyway, to anyone who is - here's a quick one! Anyone who knows me knows about my huge addiction - Black Milk. Today I received a shiny little package containing a pretty little thing called the
Midnight Owls Skater Dress
. And I fell in love. What's amazing about this dress is also the story behind the artwork. But you can read about it
here
:)
I was feeling a bit under the weather today to be in front of the camera so I played stylist and dressed up my baby sister (whose modelesque figure I envy a lot) and here's the result!
Black Milk Dress || Deandri Olgas || Chicabooti Lace Shirt || JayJays Hat || CocoLiberace Shades || Lovisa Chain Bracelet & Infinity Bracelet
So hopefully I'll be back with more posts - hopefully ones about my uni projects or other design stuff or just even more Black Milk ;) hehe
Labels: Black Milk, Deandri, fashion, outfit, sister
Written on Wednesday, October 30, 2013 at 8:09 PM by Doschhh
Season's Greetings
A very belated post! (This is becoming a bad habit) Been so hung up with all the festivities and work, I didn't have the chance to post this yet.
Merry Belated Christmas and new year to everyone, anyone who reads this blog. Hoping you guys all had a very festive and safe holiday and that the wet weather didn't dampen your Christmas!
This year I spent Christmas with my extended family as usual, celebrating at my grandma's house. One thing I love about spending Christmas there (besides the feast and having fun with my little cousins) is the house itself. Her garden is constantly flourished with so many vegetables, fruits and flowers and her white gate has been the perfect backdrop for many beautiful photos (including one of my auntie's wedding photos!)
The outfit I chose for Christmas was decided once I spotted this dress. Last one in the store and my size! I just love anything that comes in a paisley print and this particular dress had the print in an almost embossed kind of way, kinda like a quilted effect.
Believe it or not the most expensive part of my outfit was my nail polish. I have been hunting for a chrome gold nail polish and thought this Sally Hansen brush pen would be it - but sadly not so. It cost $17 and quickly regretted it but I have to use it right? The upsides to it is that it has a nice finish, easy to apply and is quick to dry but the downsides are that it doesn't last even a day without rubbing off and isn't as metallic as I thought it would be. Might find a rub on foil instead..
Everything else was amazingly cheap! (on sale of course) The dress and shoes were $10 each. The necklace and earrings were a cute gift from my little sister. Most of the gifts I got were money but others ranged from a chocolate fountain machine to a Nintendo 3DS, JC HOMGs (as seen as in my
last post
) to some cute accessories.
Ally Dress || Rubi Quilted Heels || Lovisa Necklace and Earrings || Pearl bracelet that my sister tried to trick me as a new gift from her when she actually nicked it off my jewellery stand .. sneaky girl ...
Photos taken by my sister Jessica with my mum's new Sony nex
Hoping you guys have a great rest of the summer holidays before school and work! My next post coming up should be on my Blackmilk pieces :)
Oh! and don't forget to hype :D
Labels: atesomuch, christmas, fashion, luckyiworealoosefittingdress, outfit
Written on Tuesday, January 8, 2013 at 7:52 PM by Doschhh
Taupes of Thirty Degrees Celcius
Forgive the pun.
If you get it.
Shoes - Jeffrey Campbell (via Solestruck) | Shirt - Cotton On | Skirt - random asian brand | Sunglasses - Rubi | Studded Cuff - Colette | Bracelets + Rings - Diva
What does one do upon receiving their first pair of JC's? (other than instagram)
Outfit post. And finally too.
So let's begin the story about these rose gold studded bad boys.
I was asked what I wanted for Christmas and I literally had no idea - until I looked back at my
NastyGal
wantlist (ironically these were bought from
Solestruck
thinking that there was free shipping but didn't realise it was for orders over $199 .. oops. Almost freaked out too because they were running out of sizes everywhere reallllly quickly) and was reminded of these Jeffrey Campbell HOMG flatform sneaker in Taupe/Rose Gold Studs. I always thought my first Jeffrey Campbells would be Litas but I have still yet to decide which Lita
to
get. But these, I had decided on them a long time ago. Also, the 2 inch platform really helps for people vertically challenged like me (I'm about 163cm)
Prior to deciding which size to tell my gift giver, I did some research - as anyone should before purchasing online. Apparently these run small - a
whole size small
. My dilemma was that I'm a 7.5 (US size) in shoes and these were only sold in whole sizes. So many reviews say to size up one whole size, or one and a half. Sometimes I fit a 7, sometimes I fit an 8. So I just went safe and picked a 9 since my feet aren't narrow either. When I finally got them I tried them on and they were a tad big. They fit well but slid off a bit while walking. I tried inserting insoles but they made the shoes toooo tight. So I solved it by wearing two socks on each foot :D
They are a tad heavy but nothing you can't handle. I spent a day shopping and driving in them so they're not difficult to use daily. You'd definitely need to wear socks that cover the ankle since they are hi-tops. They definitely are a statement piece but the casual form of a sneaker evens out the shouty gold studs. They took less than two weeks to be sent from Solestruck to here in Sydney. When I opened the box for the first time, they
screamed
quality. Definitely getting your money's worth.
Oh and to elaborate more on the weird title - it seriously was a reaaaally hot day with tops of 37-40 degrees. Not sure if my decision to wear pleather was a good choice that day.
Shots by my sister Kristen.
Labels: fashion, itwassohotnojoke, jeffrey campbell, outfit
Written on Friday, December 28, 2012 at 3:50 AM by Doschhh
Fieldtrip Sydney 2012
While holing up in my house watching
The Walking Dead
and keeping fit by dancing Beyonce's
Move Your Body
in front of the TV became my daily routine, I was delighted to receive a message from one of my uni friends saying that she won tickets to
Fieldtrip
. This was the first time Fieldtrip came to Sydney and its basically a conference of design geniuses, except not really like a conference. To put it plainly, for me it was like a whole day of amazing Guest Lectures that (as the online magazine "Two Thousand" would say) has "
less talking, more doing
."
Seeing as the night before I had hardly any sleep (probably because of my stubborn desire to watch all 8 episodes of the third season of the Walking Dead in one night), I became really tired through the day and may have drifted off a bit. To be honest, some were really interesting and mind boggling and others reminded me of the not-so-interesting demonstrations by my year nine science teacher. I had immediately regretted not bringing along a camera to document the day, so there will be some tragic iPhone taken photos here and there. They really don't do the works justice.
Before the day of the event I oggled the line up and was very excited to see
Gemma O'Brien
on the list. She was also a COFA student (or still is I think?) and gave a guest lecture during first semester. To put it plainly - she's amazing. Whilst being one of the more bubbly and over-excited speakers, she took the audience on a journey of her design process. It was as if we were standing her very own studio (maybe due to the fact that her set up contained things ranging from a pile of drawings strewn all over the floor to her beloved studio plant. Forgot what it was called..)
During intermission we plucked up the courage to take a photo with her! (you can spot the prize I won hehe)
The other speakers I really enjoyed were
Maricar/Maricor
. They're fraternal twins who graduated from UTS and their specialty is uh-maaaazing embroidery work. At a first glance you'd think their pieces were printed or water-coloured, but its all thread! Witnessing the amount of time and precision they put into their work was just really something.
One other that blew my mind was
Flutter
who create amazing animation. Domenico, one of the founders and art director, talked us through what their talented crew does and how they do it. One thing I was amazed by was his thought process - the level of creativity and personal influence that goes into his vision. He used one particular project he did for a client that was based on the 12 days of Christmas and gave his own little twist to each and every aspect. Let's just say he makes something as ridiculous as "8 Maids-a-milking" look cute and interesting to watch.
One speaker I thought would not interest me, but certainly did in the end was
Nigel Buchanan
. Once an artist of traditional airbrushing means, Nigel had switched to using digital programs to create his illustrations and never looked back. Having his work in the Times or the Wall street Journal just proves that he's fantastic at what he does and you don't really realise this until you actually watch his process. Never underestimate the powers of Photoshop!
Seeing as this post is long enough, the other amazing creative minds will have a brief mention.
Benja Harney
is a genius with paper work - really wished I had seen his talk before my Studio 1 Paper polyhedra helmet disaster.
Anthony Calvert
, who's career journey was very interesting, probably needed to liven up his presentation by more talking (maybe more jokes?) but nonetheless was still interesting. Lastly,
Forge and Morrow
! Their main man Fraser Shiers basicially makes these amazing (I think I've used that word too much) 3D looking images, wait for ittttttttt, from scratch! I mean, they look exactly like photographs!
Everything was just amazing (there I go again) and so inspiring especially with second year coming up. So glad I went. Major bonus points go to the free totebag/goodie bag that we received. My friends and I were taken by surprise at the quality of the tote bags - velcro sealed and a zippered hidden pocket - need I say more? To my excitement Sharpie was a sponsor which meant NEW PENNNNS.
Not only did I go home with that bag (and another I picked up for my sister from an abandoned seat) I also went home with this -
It's pretty fucking amazing. Excuse my french.
I won this during intermission from
Good Fucking Design Advice
. You guys should really look at their online shop. I have my eye on a "
Form Follows Fucking Function
" shirt, but knowing me I'd probably need the "
Don't Fucking Procrastinate
" mug.
Well, I think that's it! Major kudos to
Two Thousand
who my friend won our tickets from and the
Jacky Winter group
for putting on an amazing.. um.. "non-conference"!
Labels: Anthony Calvert, Benja Harney, conference, design, Event, fieldtrip sydney, Flutter, Forge and Morrow, gemma o'brien, Jacky Winter group, Maricar/Maricor, Nigel Buchanan
Written on Wednesday, December 12, 2012 at 7:37 PM by Doschhh
Red All Over
So its been so long since I did a post, and I was planning to do just a wishlist type of one, but haven't gotten around to it yet. I also will (really soon!) make a post about my last few uni projects - I finished uni like a month ago though. It's clear that I've spent my first month of freedom as anyone would - doing nothing. Well, only if you define nothing as playing Harry Potter Lego on Wii until 2AM every morning, then yeah.
Actually now that I think about it I haven't been doing just nothing - I did recently go thrifting/op-shopping, got a summer job (at rubi!) and finally cleaned and sorted my wardrobe and accessories (I give it two weeks before a tornado hits it again). I came across this beaaaaaautiful blazer a few weeks ago at an op shop at Seven Hills.. I'm pretty sure it was called "Op Shop". I scored it for an amazing $10. I pretty much own over ten blazers but this one is my new favourite - the print is mesmorising. I was so happy with it, I was
itching
to do an outfit post - so finally here it is!
Blazer (thrifted) | Temt Shirt | Chicabooti Pleated Leather Skirt | Rubi Boots | Diva Necklace | Rubi Black and gold wrap around | Other assorted accessories of which are from unknown/forgotten places | Photos taken by my sister, unedited.
I'm so in love with my pleated leather skirt - I've almost outworn it. I also have it in a brown/maroon colour and scored that for $9 many months ago. Actually, when I think about it - the most expensive thing about this whole outfit were the shoes - they were only $15 hahaha. I was also so surprised when I found this spike necklace from Diva at $5 (the day I bought this I found out that the metal gold bowtie I bought from Topshop was at Diva as well for $5 - why does this always happen to me???)
Hmm, someone also remind me to do a post on my hair - I was going to talk about that here but it has it's own life story and this post is getting a bit text-heavy.
I'm still stuck on what the name of the print is on the blazer - does anyone know? Please leave a comment if you do! It's killing me! (Even google didn't help D: )
Labels: fashion, mightthriftfortherestofmylifebecauseimsobrokenow, outfit, thrift
Written on Tuesday, November 13, 2012 at 12:35 AM by Doschhh
Breaking Free
Wow, so I haven't blogged for over a month. I have an excuse though!. In the last month I had 2 projects due - one with so many parts that it felt like 4 assignments. Glad that one's over, but now I have a similarly tedious project due this Friday. So I really shouldn't be here .. blogging .. A break feels deserved though, so here I am.
One assignment I had due after my last post was for Studio 4. The brief of the project was to create a visual story telling piece that was wearable.
This wearable piece carries the story of a personal journey through deciding future paths. Reflecting upon parental expectations and restrictions.
This piece has three major components—the harness, shoulders and wings.
The harness reflects the constraint and restrictions. I had importantly used leather as it is a material that cannot stretch as easily and is hard to move in. I made the form rather square and straight to reflect the logic and bluntness of maths - the course I was undertaking before changing to design.
The shoulders are also made of leather but are embellished with chains and spikes. These were to add on weight on to the shoulders expressing the burden put upon my shoulders. The embellishments also give the piece a "rebel" look (quoted from my classmates). The shoulders are especially designed to restrict movement of lifting the arms (restrict breaking free).
The wings—as white, highly contrasted with the black leather—reflect freedom. The harness is designed over the torso and arms, so when the arm is lifted, it breaks the pattern of the straight lines and reveals the wings. The important feature in this is the movement of the arms—from the constricted straight arms to free limbs. The wings are made by loose white chiffon—white to show purity and freedom—almost like a blank canvas. It is loose instead of tight for a more flowy free effect. The wings also have a small detail at the bottom—metal leaves. Leaves to symbolize further growth and life.
As suggested by a friend, I may make a video showing the movement of the piece in a more detailed way. Stay tuned for that!
Labels: cofa, design, fashion, uni, uni work, whatamidoingishouldbedoingwork
Written on Thursday, October 11, 2012 at 12:50 AM by Doschhh
Past design projects
I am currently trudging through my second semester as a design student at COFA - the College of Fine Arts of UNSW. Taking on this course was one of the best decisions of my life.
After experiencing somewhat bittersweet year of studying Maths at UTS, I began to realise that I wasn't heading down the path I really wanted to go. Taking my chances, I reapplied for new uni courses with one in particular that I really wanted - UTS' Bachelor of Design in Visual Communication. I had even received the chance for an interview - meaning I was short-listed, but I didn't end up getting the offer. However, I think a different life plan was set out for me - I got the offer from COFA and I haven't looked back ever since. I never felt disappointed in failing to get into the visual communication course because now that I'm at COFA, I've come to realise that this was the course perfect for me.
I guess the best perk you can get from studying design at COFA is the opportunity of experiencing different disciplines of design - not being restricted to one type of design. Personally for me, I have always seen myself as a more graphics person but through the many projects I've done so far, I can't wait to do more and challenge myself.
So, enough rambling! Here's some of my past works done in semester one and early second semester. Some I'm proud of, some I'm not. I'm still improving and learning. Hopefully next year I'll have much more amazing works to show.
Click here to ..
Read more »
Labels: cofa, design, projects, uni, wowthisisaverylongpost
Written on Wednesday, September 5, 2012 at 11:32 PM by Doschhh
← OLDER
||